ABOUT B.T. Leigh's
Welcome to B.T. Leigh's, where flavor is always on the menu. We're a brand that loves good food and punny names. Just take a look at our products – from Somethin' for Rubbin' to Somethin' to Cry About, we've got flavors that will make you smile before you even open the bottle.
But our products are more than just fun and games. We're serious about creating unique flavor combinations that will keep you coming back for more. Our sauces and spice blends combine familiar and unfamiliar ingredients to create tastes that you won't find anywhere else.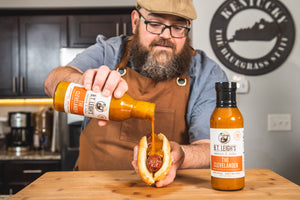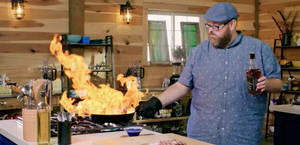 And we're not just any old brand – our founder, Brian Leigh, is a PBS cooking competition show alum. He was a contestant on The Great American Recipe season one. That's right, he's got the skills to pay the bills when it comes to making delicious food. But he's not just in it for the fame – Brian's passion for flavor experimentation dates back to his childhood, and it's what drives our brand today.
At B.T. Leigh's, we believe that great taste should be accessible to everyone. That's why we create all-natural, gluten-free, and vegan-friendly products that cater to all dietary needs. So no matter who you are, we've got somethin' for you.Join us on our flavor journey as we continue to create unique and tasty products.
We promise you won't be disappointed.